The former Coveham Hostel site has been selected specifically or the delivery of supported independent living accommodation for people with a learning disability and/or autism, and will provide new homes for 12 residents, in the following configuration:

• Two new low rise buildings, each providing six flats and a communal lounge.
Each flat will have a private garden or balcony and residents will also have access to shared landscaped gardens.   
The buildings have been specially designed to minimize overlooking into neighbouring properties and to avoid any impact on existing trees. They will be two storeys in height with traditional brick finishes: in keeping with the surrounding houses. 
Below you can view an aerial image of how the site could look, once completed.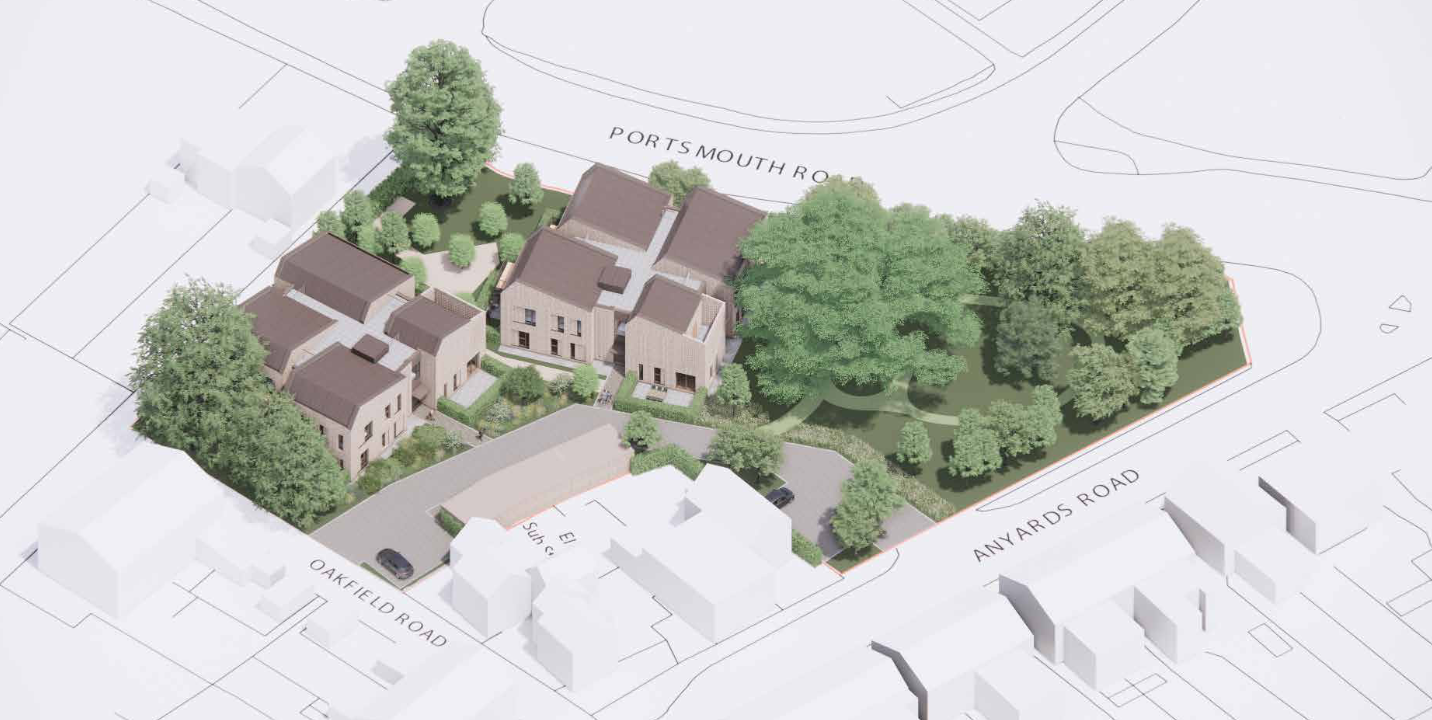 Access and Parking  
The site's existing arrangements will be kept, with vehicles entering from Anyards Road in a one-way direction and exiting onto Oakfield Road. Pedestrians and cyclists will use the same access points, with several footways leading to the new buildings.
The number of car parking spaces is based on a bespoke provision to meet the needs of the residents, staff and visitors. A total of four parking spaces will be provided to accommodate residents and visiting staff, in addition to two bookable, accessible parking space for residents' visitors.
All parking bays will have electric vehicle charging points.
There will be secure storage for 12 bicycles, for use by residents, visitors and staff, located to the east of the apartment buildings.